Don't stop challenging yourself.
Posting date:
25 Aug 2023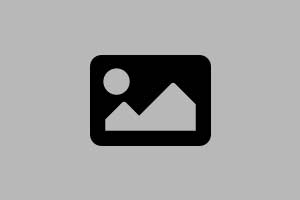 One of the things I have come to realise in my career is that there is no handbook that prepares you to become an Equity Analyst and nobody can quickly train you to become one. Despite holding a number of qualifications across Investment Management, Financial Analysis and Responsible Investing, as well as having an Economics degree, I am still learning every day. In fact, I don't think I will ever stop learning – which I love. The important thing is to ensure you are in a supportive environment that allows you to develop, and my experience at Legal & General Investment Management (LGIM) so far shows that when you get that kind of support, it is highly empowering. I feel surrounded by people who help me grow. That's clear from the behaviour of the fund manager I work directly with, who has a tremendous amount of experience and takes the time not only to guide me, but importantly, drives me to form my own opinions. It's also evident in the lively debates about investments that we have with colleagues in our extended team. We're a strong investment team and we try to leverage this for the benefit of our clients as much as we can. As previously mentioned, there is no exact training that leads to success as an Equity Analyst, as most of what you do is about developing your judgement over time. Given that's the case, it is invaluable to have an opportunity to evolve your thinking by having conversations with, and hearing from, colleagues who are experts in their particular area.
My role at LGIM involves researching and analysing companies across the Asia-Pacific market to develop a view on the underlying value of their shares. It is a multi-faceted investment process, which includes understanding their business model and competitive advantages, researching the industries within which a company operates (and hence their peers), and meeting their management teams, while carrying out a detailed analysis of their financial position. It is this diversity in my role which makes every day different and exciting as I love bringing together the different pieces of the puzzle to critically assess the investment story.
For me, joining LGIM marked a shift from working solely as an analyst, to taking on portfolio management responsibilities, as well as transferring my focus to Asian markets – that's on top of the challenges we all face if working from home. As a result of these factors, the past year has been the steepest learning curve I have ever faced. But, with the support of my colleagues, I have been able to rise successfully to the challenge. I was delighted to receive external recognition for my achievements through winning the Investment Analyst of the Year award at the industry's 2020 Women in Investment Awards.
Looking ahead, I intend to continue to make my mark as an Equity Analyst and help the industry I love become an even more diverse and balanced place for everyone to feel inspired to work in. If I could share one piece of advice, it would be to maintain your self-belief. We tend to be overly critical of ourselves, worrying that we might be wrong or that things won't work out, but these thoughts should not hold us back. If we take calculated risks and learn from our mistakes, that will help us to develop. Unless we stretch ourselves we will never discover what we are truly capable of and, trust me, weare much more capable than we give ourselves credit for! So my advice would be to put yourself forward for new and exciting opportunities - even if you don't feel ready. I can assure you that you won't be alone in feeling that way. But, more importantly, it is precisely in those situations that you will learn and grow the most.

View all
Head of Health & Safety, Real Assets Equity
Business Unit
Legal & General Investment Management
Job Family
Property Investment Management
Permanent/Fixed Term Contract
Description
This role is based in our Real Assets Equity (RAE) team, who are one of the UK's largest real estate managers with c£25 billion under management.What you'll be doingActing as the 'competent person' fo
Reference
1f3d92c7-1c47-4ab7-8662-d5579770f225

Apply now
Add to shortlist
Cloud Risk Manager
Business Unit
Legal & General Group Functions
Permanent/Fixed Term Contract
Description
The role will focus on ensuring that Cloud Controls are operating across the Group in a consistent and appropriate manner and will support Governance changes related to the onboarding of workloads on
Reference
4711e392-e7ff-4076-a91b-97e5e15a42b2

Apply now
Add to shortlist
Sourcing Specialist (Technology)
Business Unit
Legal & General Group Functions
Permanent/Fixed Term Contract
Description
Your role at a glanceWould you like the opportunity to join an emerging Procurement Team in a FTSE 100 business?Due to an exciting transformation across our Procurement function, we are pleased to ann
Reference
0d813d7d-6e4f-436a-b2f4-b32fc69c9d16

Apply now
Add to shortlist
View all