If trying something new excites you, L&G will help you thrive.
Posting date:
25 Aug 2023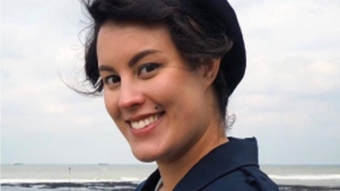 I've always had a flair for numbers but what really brings them to life for me is when I can apply them to real-life situations to identify insights and improve decision-making. This is what ultimately drove me to pursue a career in finance. Although I did a Maths degree at university, I realised that the theoretical side didn't really excite me, but I was fascinated by the possibility of applying my skills to solve problems in the real world.
I started my career on a three-year finance graduate programme for a large health insurance business and was able to move around and work in different parts of the business. During that time, I also qualified as a chartered accountant to give myself as many options as possible. Having a variety of qualifications and experiences early on in my career was really useful. After completing my graduate programme, I left the health insurance company and started working at L&G.
In the seven years since I joined L&G, I have had a variety of roles, including Treasury Accountant, Liquidity Manager and Group Performance Manager. These roles have given me significant exposure across the business and I have had a lot of support from colleagues who have enabled me to develop and find new opportunities to grow my experience. This has helped me to focus my progression towards areas where I find enjoyment, such as roles that enable me to use my skills to help find solutions to commercial issues.
The move to my current role as Head of Business Performance for our Retail Retirement business initially felt like a big shift away from my previous finance roles. It's not surprising that it took me a bit of time to get up to speed with the business and commercial aspects of my first non-finance role. That said, I have relished the opportunity to stretch myself and gain invaluable leadership experience, as I currently sit on our divisional leadership team. I also feel like I have been able to make this role my own. I have built from scratch a Business Performance function and embedded new structures and MI capabilities that help drive commercial performance in the business.
This ties into the overall culture at L&G which I would describe as being on the right side of ambitious. We're actively striving for growth but we're doing that in a collaborative way, by giving people the freedom to learn from their mistakes and do things better. People who are proactive and are passionate about seizing opportunities and trying new experiences really thrive here. That's why my managers have always encouraged me to move out of my comfort zone and take on new challenges.
I've adopted a similar mentality to life outside of work. I have a passion for singing and am classically trained. I became a member of the BBC Symphony Chorus in 2012 and have sung in every Prom and Barbican season since then. I'm also proud to say I was on a BBC recording that was nominated for a Grammy. Activity-wise, I do a lot of swimming and rock climbing and I'm a big foodie – I love both cooking and eating at restaurants!
Returning to work, I am really excited for the future as I am passionate about L&G's broader purpose of supporting our people, customers, communities and local economies. I can't wait to find new ways to contribute to this broader mission.

View all
Head of Health & Safety, Real Assets Equity
Business Unit
Legal & General Investment Management
Job Family
Property Investment Management
Permanent/Fixed Term Contract
Description
This role is based in our Real Assets Equity (RAE) team, who are one of the UK's largest real estate managers with c£25 billion under management.What you'll be doingActing as the 'competent person' fo
Reference
1f3d92c7-1c47-4ab7-8662-d5579770f225

Apply now
Add to shortlist
Cloud Risk Manager
Business Unit
Legal & General Group Functions
Permanent/Fixed Term Contract
Description
The role will focus on ensuring that Cloud Controls are operating across the Group in a consistent and appropriate manner and will support Governance changes related to the onboarding of workloads on
Reference
4711e392-e7ff-4076-a91b-97e5e15a42b2

Apply now
Add to shortlist
Sourcing Specialist (Technology)
Business Unit
Legal & General Group Functions
Permanent/Fixed Term Contract
Description
Your role at a glanceWould you like the opportunity to join an emerging Procurement Team in a FTSE 100 business?Due to an exciting transformation across our Procurement function, we are pleased to ann
Reference
0d813d7d-6e4f-436a-b2f4-b32fc69c9d16

Apply now
Add to shortlist
View all